Sovcomflot's 1H Profit Jumps 149%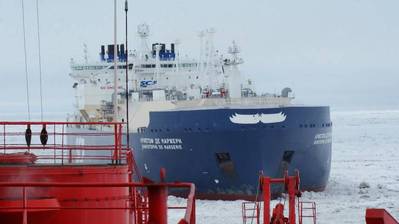 Russian energy shipping company Sovcomflot reported a net profit for the first half of 2020 of $226,4 million, a 148.8 percent increase to last year's first-half income of $91 million. The first half 2020 revenue was $951,3 million, up from $794,1 million in the first half of 2019.
Igor Tonkovidov, President and CEO of SCF Group said Friday that the company had achieved its targets with an optimal balance of long- and short-term charter contracts, together with a rational geographic distribution of vessels. He said that this allowed SCF Group "to fully capitalize on the freight market upswing."
Tonkovidov said: "In the first half of the year, the energy shipping market dynamics were highly volatile. Along with the usual seasonal factor, the freight rates levels were impacted by exogenous non-market drivers as well as sharp price fluctuations in the oil market, caused by changes in the OPEC+ terms. In the short term, this has contributed to the increase in both spot and time charter rates, which has allowed the Group to grow its term contracts portfolio."
---
---
Tonkovidov also said that Sovcomflot, during the first half of the year, increased its time charter revenues from gas and offshore operations by 10 percent to USD 342 million.
"At the end of the reporting period, the Group's had USD 12.8 billion in future contracted earnings and receivables, a record for the Group," Sovcomflot said.
"SCF Group has taken timely measures to prevent the COVID-19 pandemic from significantly affecting its operations. We have ensured the health of our employees is protected, both at sea and onshore. Through digital transformation, SCF Group was able to maintain the stability of fleet operations and the continuity of our business processes during this difficult period. Further, the Group began implementing a large-scale program to train crews for the new generation of Arctic LNG carriers, scheduled for delivery from 2023."
Sergey Frank, Chairman of the Board of Directors of SCF Group, said: "We are pleased that, against the current operationally challenging environment, SCF Group steadily and consistently follows the development path outlined by the Strategy-2025, approved in May 2019, successfully expanding its competencies in key strategic areas, such as LNG shipping in harsh climates and adopting new cleaner-burning fuels for large-capacity tanker operations."