Nolan Tapped to Take Over as TOTE CEO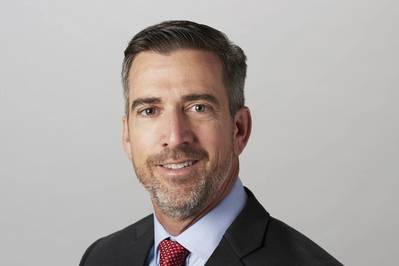 Tim Nolan has been named the next president and CEO of U.S. domestic ocean carrier TOTE Inc., parent company Saltchuk announced today.
TOTE is the parent company to TOTE Maritime and TOTE Services.
Nolan, who is currently president of TOTE Maritime Puerto Rico, will succeed retiring president CEO Anthony Chiarello who will step down July 16 after eight years at the helm.
Nolan has been with the TOTE family of companies since 2013. He will remain in Jacksonville, Fla., as TOTE's corporate headquarters shift to Jacksonville where both TOTE Maritime Puerto Rico and TOTE Services are currently based.
TOTE said one of Nolan's first responsibilities will be to identify his successor, the next president for TOTE Maritime Puerto Rico.
Nolan has more than 20 years of experience in the transportation and logistics industry, having joined TOTE Maritime in April of 2013 as executive vice president. He was promoted to president in January 2014.
Prior to joining TOTE Maritime, Nolan served as the senior vice president of the International Division for Yusen Logistics Americas (formerly known as NYK Logistics). He began his career with the A.P. Moller-Maersk organization in 1994 where he went on to hold various executive positions in both the Shipping and Logistics Divisions.