Tech File: Shaft Generators 101 – What are They?
The Large Drive Test Center where they test all the PM machines before delivery to the shipyards. Image courtesy Yaskawa Environmental Energy / The Switch
The Large Drive Test Center where they test all the PM machines before delivery to the shipyards. Image courtesy Yaskawa Environmental Energy / The Switch
Yaskawa Environmental Energy / The Switch shines a light on how to produce electricity efficiently on ships.

A ship is like a floating city that needs electricity to power its operations and amenities on board. So how to generate that electricity while being mobile? That question has been challenging the shipping industry for more than 150 years, when exciting new technologies were being pioneered at the forefront of the new age of electricity. Fast forward to today, and the challenges surrounding the production of electricity on board vessels have been spurred again. The International Maritime Organisation's new regulations, among other new protocols, mean shipowners and operators must find ways to cut emissions and make their vessels more efficient.
Propulsion is one obvious area to look at for improvements, and the fuels that drive that. Shaft generators also play a key role in the modern propulsion system and so also require scrutiny.

Driving force
Everyone can visualize what a propeller shaft looks like and what it does, but what exactly is a shaft generator and how does it help to reduce fuel use and cut emissions? We are back to electricity production again, but these units, hidden inside the hull, are not as mysterious as they may sound.
Standalone generator sets (gensets) need an external fuel source in order to operate and produce electricity, and this is typically done through an auxiliary diesel engine separate from the ship's main engine.
Shaft generators cut out the need for gensets and their auxiliary engines as they connect directly to the propeller shaft and make electricity by utilizing the propulsion drive already supplied by the main engine. This is why they are called shaft generators. Gensets can then be turned off, which saves fuel and cuts emissions.
In addition, utilising the larger 2-stroke main engine in this way is much more efficient than the 4-stroke engines that typically power the gensets. Finnish company Yaskawa Environmental Energy / The Switch has developed a system that it says can cut fuel use by a further 2% to 4% more than conventional shaft generators.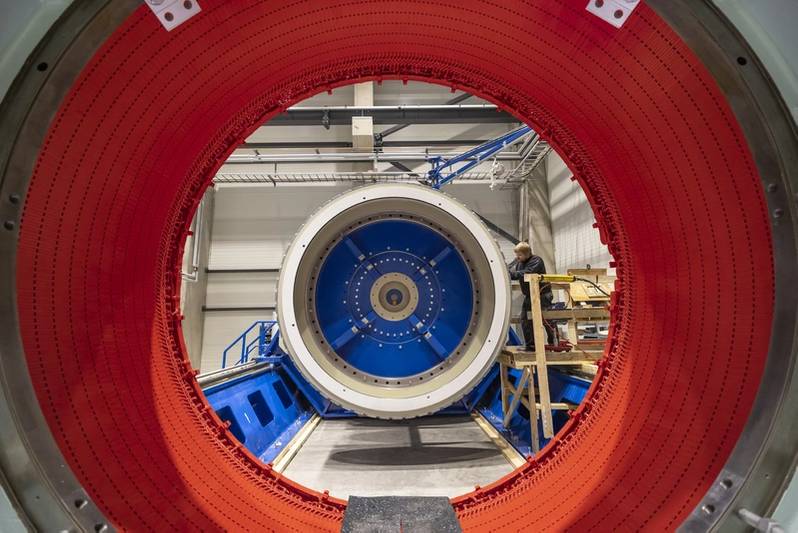 The Large Drive Test Center where they test all the PM machines before delivery to the shipyards. Image courtesy Yaskawa Environmental Energy / The Switch

A Little History
The first shaft generators were developed in the 1960s and took their place next to the gensets that had been shouldering the job of producing electricity on board vessels for the previous decades.
These first shaft generators were a big step forward and reduced the need to use gensets. But there was still one major drawback – they were directly connected to both the ship's propulsion shaft and the grid, but without a frequency converter in between.
That meant the shaft generator was limited as it could only cope with a constant speed from the ship's propulsion drive. When the ship's speed would change, the frequency of the electric current produced would fluctuate, making it unusable. And so the shaft generator had to be disconnected, making way for the genset to take over.
This frequency issue was resolved in the 1980s when frequency converters were introduced. The shaft generator then came into its own as it could cope with any speed from zero up to the ship's rated speed and feed a constant frequency to the ship's grid.
The conventional shaft generator and frequency converter combination can be used as the sole generating source of electricity on board a vessel or as a supplement to the gensets, reducing the need to burn fuel.
Shaft generators can also be used as a source of power to drive the propeller at very low speeds, which is useful when entering port to save on emissions. Plus, the system can be used for occasional propulsion power boosts of up to 15% if needed to break through ice or against strong headwinds.
However, despite these benefits, there are some key areas where conventional shaft generators fall short. This is where The Switch permanent magnet shaft generator takes things a step further, bringing savings that are becoming ever more potent as curbs on emissions grow tighter.
Conventional shaft generators still require a current to flow in a rotor winding to create the magnetic field, so there is always energy loss through heat. This heat loss means lower power conversion efficiency, resulting in higher fuel consumption in the main engine.

Permanent Attraction
The permanent magnet shaft generator uses Neodymium magnets. This means the magnetic field can be created more simply and efficiently, without the need for external power supplying a current to the rotor, and so immediately saving on the amount of fuel that needs to be used.
The simple mechanism also means there are almost no wearing parts, increasing reliability. The first permanent magnet shaft generator was installed by The Switch in 2014 and, with more than 100 in operation today, not a single failure has occurred, the company says.
The permanent magnets in these machines are also so strong the whole unit can be reduced in size, typically weighing up to 30–50% less than conventional machines.
The permanent magnet shaft generator's efficiencies are where the extra 2% to 4% reductions in fuel savings come from – over and above savings seen in conventional shaft generators. This reduction applies to emissions as well. Over a typical 20 to 25-year lifespan of a large vessel, these savings can bring a $2 million reduction in fuel costs and eliminate 5,000 tons of carbon dioxide emissions.
The first generator sparked into life in 1831 to light up inventor Michael Faraday's smile. If only he could see how far that attraction to magnets has come, as the need to cut emissions drives engineers to deliver exciting new technologies all over again.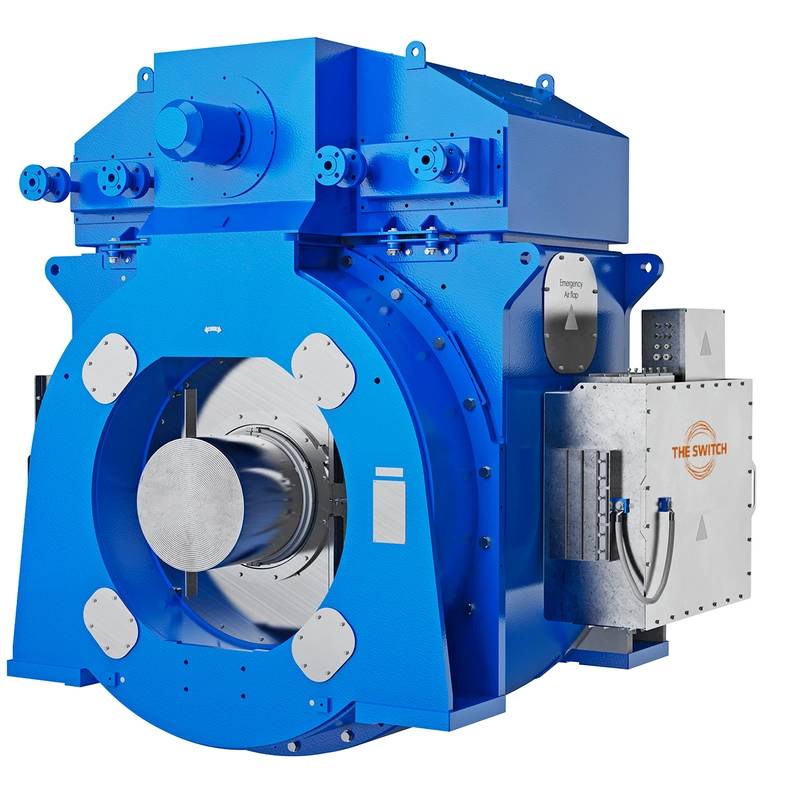 The range of PM shaft generators made by The Switch. Image courtesy Yaskawa Environmental Energy / The Switch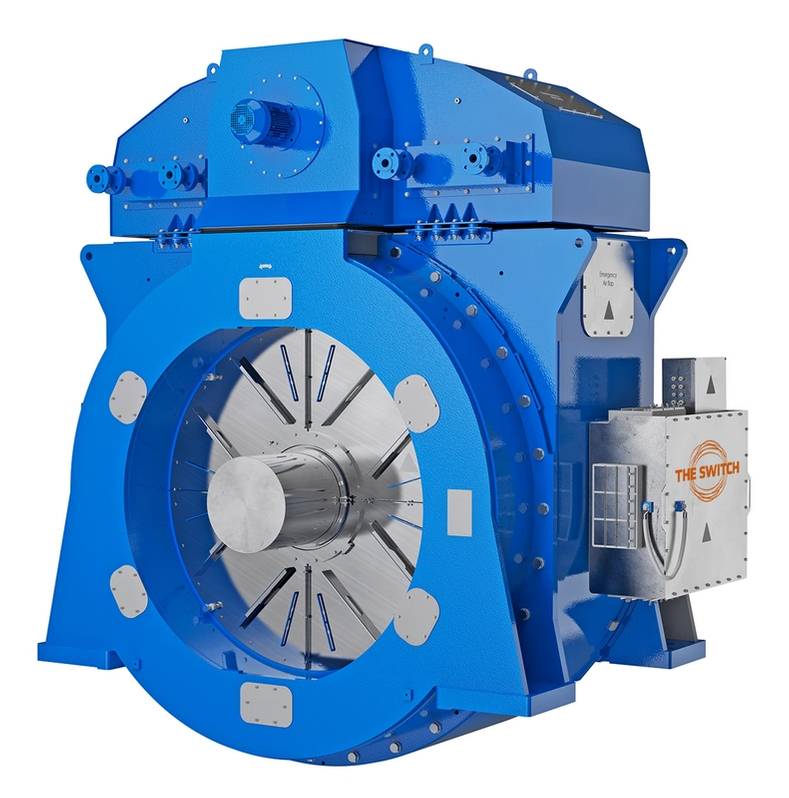 Image courtesy Yaskawa Environmental Energy / The Switch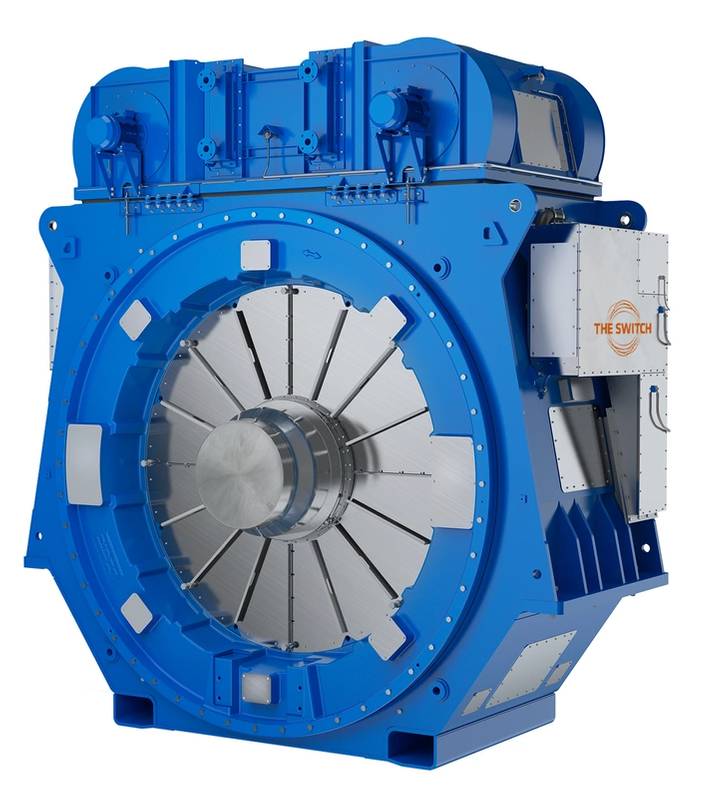 Image courtesy Yaskawa Environmental Energy / The Switch