Torvald Klaveness Chooses Marlink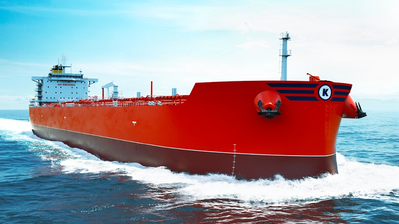 Marlink and its inhouse IT specialist unit Palantir are to be the preferred supplier for vessels managed by Klaveness Ship Management AS.

Vessels in the fleet will be equipped with an advanced solution, combining KeepUp@Sea remote IT service with Sealink VSAT connectivity, as well as XChange centralized communications management and global L-band back-up. This supports Torvald Klaveness' ambition of becoming the leading digital bulk operator while optimizing their business operations through sophisticated IT and connectivity solutions.
KeepUp@Sea's highly automated and standardized framework for servers and computers enables fleet wide control on board and ashore, also meeting Torvald Klaveness' commitment to improving the nature of shipping with emphasis on the importance of standardization in all areas of operation. The KeepUp@Sea dashboard is developed and specialized to fulfill critical monitoring tasks in the most simple and intuitive way. It provides a complete overview of the health status for critical components on board – verifying that backup is performed and that antivirus protection is up to date – all in one place, through a single click, for the whole fleet.
KeepUp@Sea also enables shore staff to maintain a transparent overview of the operational status of a fleet, while enabling on board staff with limited IT competence to deal with error situations in a straightforward way, while enjoying the full support of Palantir personnel with extensive experience in working at sea.