Newman New CEO of Transocean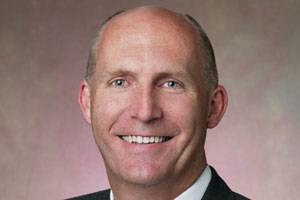 Transocean Ltd. (NYSE:RIG) announced that Robert L. Long will retire as Chief Executive Officer in the first quarter of 2010. The Board of Directors has named Steven L. Newman, currently President and Chief Operating Officer, to succeed Mr. Long upon his retirement as CEO.

Commenting on Mr. Newman's appointment to the position of CEO, Long said, "Since joining the company in 1994, Steven has proven that he is a solid leader with a deep understanding of the offshore drilling business and a strong commitment to our shareholders, customers, employees, host countries and local communities. While it has been a great privilege to serve as Chief Executive Officer of Transocean and work with our outstanding people, I am confident that now is the right time for this transition and that Steven is the ideal person to lead us into the future."

Newman has served as President and Chief Operating Officer since May 2008. He previously served in various senior management roles, including Executive Vice President of Performance; Executive Vice President and Chief Operating Officer; Senior Vice President of Human Resources, Information Process Solutions, and Treasury; and Vice President of Performance and Technology. He also has served in international field and operations management positions, including Project Engineer, Rig Manager, Division Manager, Region Marketing Manager, Region Operations Manager, and Region Manager.