Veecraft Marine to Build Tug Pair for TNPA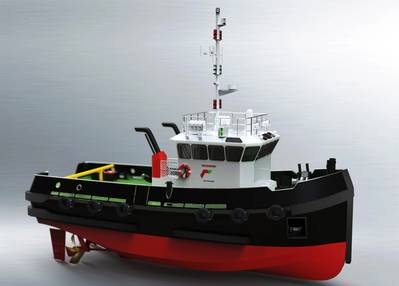 Veecraft Marine, subsidiary of Paramount Maritime, said it has been awarded a tender from Transnet National Ports Authority (TNPA) to design and build two twin-screw, diesel powered workboats.
The 100% South African-developed, 19.5-meter (LOA) vessels, manufactured with 60% local content, will feature a 7.25-meter beam, fixed-pitched propellers and twin rudders, offering 15-ton bollard pull (short tons-force). Each will be powered by twin Cummins K38 Tier II engines.
Scheduled for delivery in June 2021, the vessels will be used for towage and pilotage duties in the Port of Cape Town.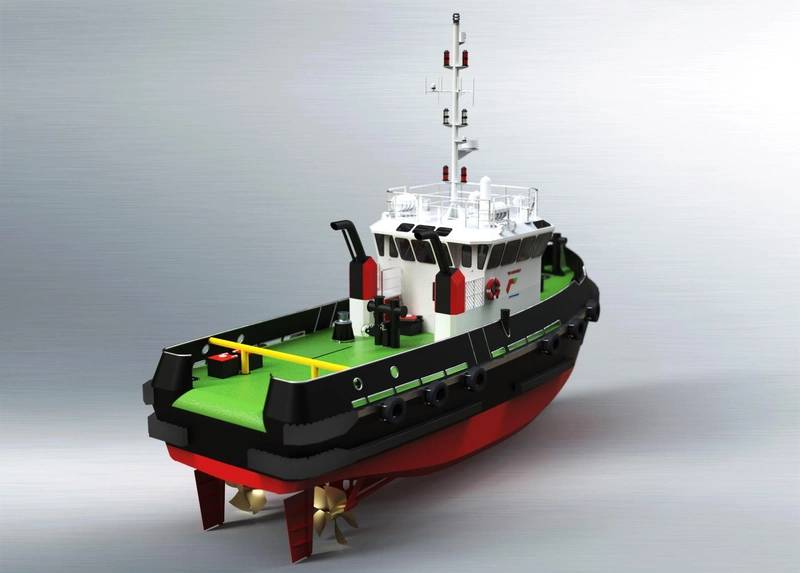 (Image: Veecraft Marine)