Viking Continues Operations on Main Freight Lines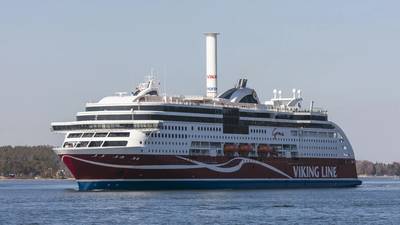 Finnish cruise ferry operator Viking Line announced Monday it will continue service on its "most important" routes despite concerns about the coronavirus outbreak.
"Taking the security of supply for Finland and Åland as well as the cargo transport demands into consideration, we continue freight traffic between Helsinki and Tallinn as well as on the Turku–Åland–Stockholm route," it said in a statement.
"To safeguard the security of supply between Finland and Sweden, we are maintaining service on part of our routes. We are grateful for the understanding our cargo customers have shown us in this exceptional situation," said Harri Tamminen, Freight Director of Viking Line. "We hope that the situation will normalize as soon as possible."
Service on the Turku–Åland–Stockholm route will continue as before, with a minor change to the route of M/S Viking Grace and M/S Amorella. The daytime stopover in Åland will be take place in Långnäs instead of Mariehamn.
Traffic between Helsinki and Tallinn will continue with fewer departures.
Viking Line said stans ready to provide return additional ships to freight services if necessary.