Port Saint John Cargo Volume up 15%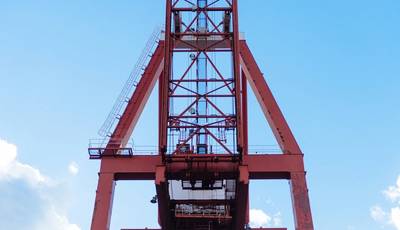 Year-over-year total cargo tonnage at Port Saint John, Eastern Canada's largest port by volume, increased by over 4 million metric tonnes in 2017. Overall cargo tonnage handled for the year 2017 was 30,458,422 metric tonnes, a 15% increase over 2016.
All cargo sectors, aside from the anticipated exception of containers, experienced significant gains in 2017. Additionally, the loss experienced in containerized cargo was lessened due the introduction of a new weekly container service by CMA CGM in 2017. This second global container service joined MSC who have been calling Port Saint John on a weekly basis since 2012.
"Our significant increase in tonnage for 2017 is attributable to the success of our stakeholders in the bulk sectors (dry, liquid and breakbulk) as well as our first year of operations with DP World at the multi-purpose cargo terminals on the West Side. The DP World partnership blends their global reach and influence together with our terminal modernization project to achieve the common objective of continued growth and a bright future for the Port and its supporting port service community," said Jim Quinn, President & CEO of Port Saint John.
"The work of the entire port community contributes to local economies across our Province. Products from all corners of the Province are shipped to the Port using New Brunswick truckers, rail and roads. The Port opens the global marketplace to
New Brunswick producers
," added Allen Bodechon, Chair of the Board of Directors for Port Saint John. "On behalf of our Board and the management and staff at Port Saint John we congratulate our stakeholders on a successful year."