Water Taxi Strikes Sailboat in Boston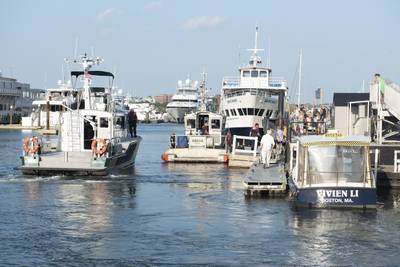 A water taxi collided with a sailboat on a mooring ball Thursday afternoon near Long Wharf in Boston Harbor.
Only one minor injury was reported, and the patient was treated and released at the scene.
A U.S. Coast Guard Station Boston rescue crew along with the Boston Fire Department, Boston Police Department, and Massachusetts Environmental Police all responded to the scene at around 5 p.m.
The water taxi had one operator and seven passengers. One passenger sustained a minor injury to his nose and was treated at the scene. The sailboat had three people on board, none of which were injured.
The cause of the accident is under investigation.