BMT to Support for UK MOD's Common Workboats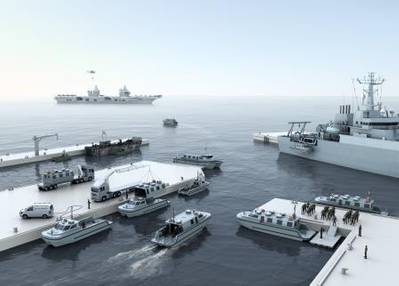 BMT Group subsidiaries BMT Asset Performance Ltd and BMT Defense Services Ltd will work with Atlas Elektronik UK (AEUK) and its team of suppliers, who announced that it has been awarded a contract valued at £48 million for the supply and support of Common Workboats for the U.K.'s Ministry of Defense (MoD) over a six-year period.

Ranging in size from 11 to 18 meters, the multi-role SEA Class vessels share common components and will be modular in design. This unique approach enables rapid reconfiguration for a range of specialized operational roles, including: dive support; explosive ordnance disposal; officer training; passenger transport; arctic exploration, hydrographic survey and logistic resupply.

Selected for its pedigree in delivery to the U.K. MoD Commercially Supported Shipping (CSS) Boats Team, BMT will integrate with the AEUK project delivery team providing safety and environmental management and technical documentation to the acquisition of up to 38 workboats, and extended program of in-service support from 2018 until 2024. The safety and environmental analysis of the SEA Class vessels will consider likely in-service hazards and their control from the design and functional safety perspective, as required by the Platform Authorities' (PA) acknowledged roles and responsibilities. The environmental analysis will consider the potential environmental risks and impacts posed by the platform, while also supplying technical documentation to support the safe operation and maintenance of the 'SEA Class' vessels to the AEUK team.