Wärtsilä and Norsepower Sign Agreement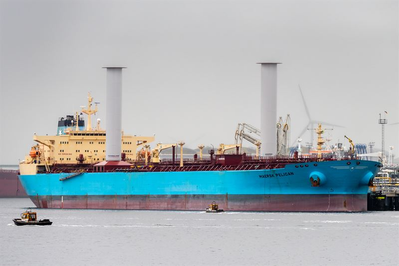 The technology group Wärtsilä and Norsepower, a provider of low maintenance, software operated, data verified auxiliary wind propulsion systems, have signed a service cooperation agreement.
This will enable Norsepower to order service work from Wärtsilä, while Wärtsilä can pursue and sell Norsepower Rotor Sail projects with support from Norsepower. The agreement was signed in Q3 2019.
With the growth of Norsepower's manufacturing capacity and the anticipated increasing demand for its Rotor Sails, the collaboration will help the organisation work at scale and further strengthen its customer service offering in cooperation with Wärtsilä's global service network. The main target sectors include tankers, passenger ferries and cruise ships, as well as dry cargo vessels.
Since being launched in 2014, Norsepower Rotor Sails have been installed on three vessels, resulting in a reduction of their CO2 output by an estimated 5000 tons. A fourth installation is already planned for 2020. The size and number of Rotor Sails to be installed are tailored to match the vessel's operating profile, and to provide a versatile and safe solution.