ZEABORN Combines E.R. Schiffahrt and Rickmers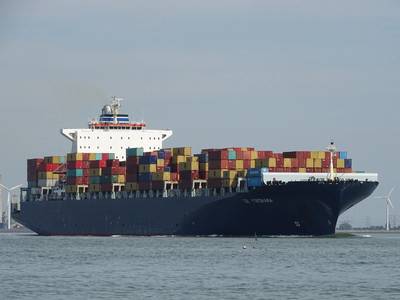 The ZEABORN Group announced it has combined its two recently acquired Hamburg-based ship management companies to form one global brand, ZEABORN Ship Management GmbH & Cie. KG.
Bremen-based ZEABORN Group has brought together Rickmers Shipmanagement, which was acquired by ZEABORN in September 2017, and E.R. Schiffahrt, acquired in February 2018. The company will trade under its new name with effect from August 10, 2018.
The combined technically managed fleet currently comprises more than 150 container and bulk cargo ships and multi-purpose vessels.
ZEABORN Ship Management employs around 300 people on shore and approximately 4,550 at sea. In addition to its headquarters in Hamburg, the company has second office in Singapore and further offices throughout Asia and Europe.
In the course of the merger, Co-CEOs Nils Aden and Holger Strack, COO Michael Brandhoff, CFO Erik Kruse and Managing Director Isabelle Rickmers will preserve the existing expertise in various fields.