New Zero-emission Yacht Tender From Italy's Green Yachts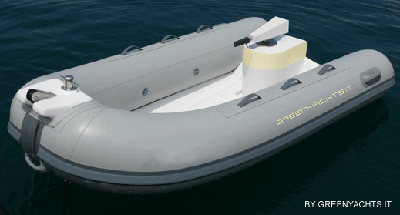 The new zero-emission tender is constructed in composite materials with wood structures & is powered by an electric outboard.

The special propulsion system allows the tender to be easily stored in garages or on the swimming platforms of yachts. With its electric engine the tender can cruise for over 1 hour at cruising speed and 20 minutes at full speed with 3 person onboard. An additional powerpack will further increase the range of the tender.

Easy access onboard comes thanks to an increased hull size making a stern underwater step. The protective cover of the dinghy can be solar powered to recharge the powerpack of the tender while stored. The watertight compartment on the bow can be used to store and protect small bags from seawater.

The manufacturers, based in Genova, Italy, say that their research center at Green Yachts is constantly working on new innovative materials and construction system to provide clients, private owners or shipyards, with the best sustainable yachts.