Polarcus Announces Further Job Cuts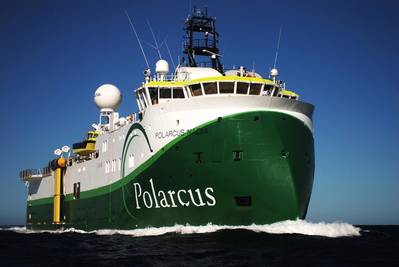 Marine geophysical company Polarcus announced it will implement further measures to cut costs, including additional headcount reductions and changes to the executive management team.
The expanded cost reductions are part of a longer term plan that aims to help Polarcus withstand a prolonged difficult market as well as to take advantage of opportunities in this volatile environment, the company explained.
As part of the cost management program implemented at the end of 2014, personnel reductions now total 26 percent. This additional reduction of 15 employees are all office staff and include executive management positions to fit a redefined Polarcus. Cost savings as a result of these recent personnel changes plus additional other overhead cost reductions will total $7 million annually, excluding one-off restructuring costs which will be incurred in Q1 2016.
Chief Financial Officer, Tom Henrik Sundby and Senior Vice President Human Resources, Dr. Paul Hanna have made the decision to leave the company. Additionally, Peter Zickerman, Executive Vice President Strategic Investments and Company founder, has moved from being an employee to a consultant as strategic advisor to the Company. The Executive Vice President Strategic Investments and Senior Vice President Human Resources executive management positions are eliminated as a result of these changes.
Effective March 1, 2016, Hans-Peter Burlid will be promoted to the position of Chief Financial Officer. Burlid currently serves as Vice President Finance & Investor Relations for Polarcus, an executive management position which will be eliminated. He has 12 years of experience in the seismic industry with key roles in finance, accounting and business development and was instrumental in the start-up of Polarcus. Burlid holds a B.Sc. in Economics and Business Administration from Blekinge Institute of Technology, Sweden.
"It is always a difficult decision to see the departure of high-quality employees, but the current market environment requires us to continuously review and adjust our cost structure," stated Rod Starr, Polarcus CEO.
Polarcus said its continued aggressive cost management program combined with its vessel backlog, operational excellence and innovation and recently announced financial restructuring position the company to ride out a prolonged market downturn.