Crew Evacuates from Burning Box Ship off Canada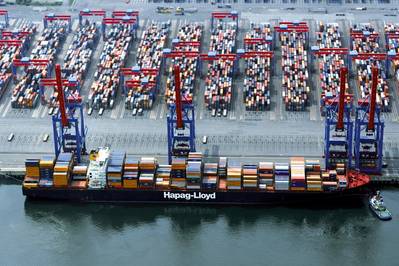 The German shipping line Hapag Lloyd said on Sunday it had evacuated the crew from its container ship, the Yantian Express, off Canada's east coast after a fire spread.
"Due to bad weather conditions, the fire has not been successfully contained yet and has significantly increased in intensity at times," the firm said in a statement on Sunday.
"For this reason, a decision was made to evacuate the crew. The complete crew is unharmed."
Hapag Lloyd had said on Friday that it was trying to extinguish the fire.
(Reporting by Edward Taylor; Editing by Kevin Liffey)