Rep. Elijah Cummings to be Honored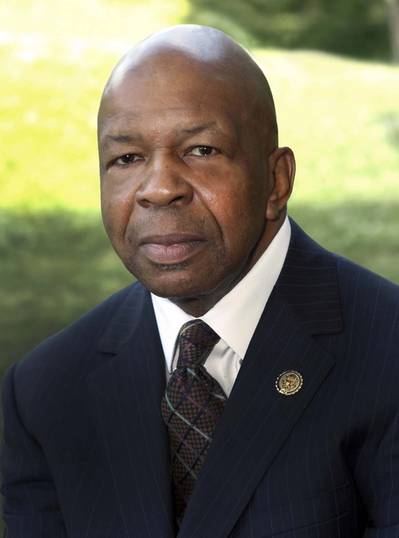 The International Propeller Club of the Unites States has announced that Representative Elijah Cummings will be honored at the Propeller Club's annual Salute to Congress Dinner, to be held on May 7th at the Army Navy Country Club in Arlington, Va.

The Propeller Club's Salute to Congress dinner is the maritime industry's most prestigious and anticipated annual event in the Nation's Capital. For more than a quarter century, the Club and its members have recognized Members of Congress who have demonstrated consistent support for the maritime industry and the United States-flag Merchant Marine.

"The Propeller Club considers it an honor to recognize Representative Elijah Cummings," stated Propeller Club President Sonny Smith of Paducah, Ky. "We look forward to the opportunity to thank him for his support for the maritime sector of the U.S. economy through his service on the Subcommittee on Coast Guard and Maritime Transportation and his commitment to the education of the next generation of mariners."

More than 300 guests are expected to attend and honor Rep. Cummings, including individuals from the executive and legislative branches as well as independent agencies, leaders from the maritime industry and members of the Propeller Club from throughout the nation. Past recipients of the award also include then-Speaker Thomas P. "Tip" O'Neill, the first honoree in 1985, and then-Senate Majority Leader Trent Lott in 1997. Recent honorees include Senator David Vitter, Representative Ike Skelton, and Representative Norm Dicks, last year's recipient.

Tables of 10 and individual tickets for the dinner can be reserved by calling 703-691-2777 or emailing shannon@propellerclubhq.com.