WindStar Cruises to Implement Adonis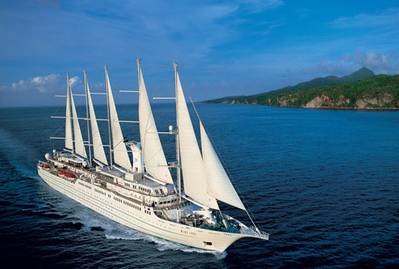 Adonis AS (Adonis) said that Windstar Cruises will be implementing Adonis Personnel Manager (APM) and Payroll for all its Human Resources (HR), time and attendance, crew management and payroll activities.
The Adonis solution will enable Windstar to host and consolidate these processes using a central HR database, which will improve efficiencies and coordination between their vessels and their shore side crew in Seattle.

Windstar Cruises operates a fleet of small luxury cruise ships that travels to 50 nations, calling at 150 ports throughout Europe, the South Pacific, the Caribbean, and Central America; they were recently listed on Condé Nast Traveler's prestigious Gold List, coming in as the number two cruise line in the world. Adonis Personnel Manager gives Windstar the ability to seamlessly coordinate HR and payroll processes; the integrated Time Clock module enables Windstar to consolidate time and attendance, while assuring that work and rest hours are always in compliance with MLC regulations, all from one centralized platform.

"As the market leader in small ship cruising, Windstar is attentive to all the details -- large and small -- that make their voyages intimate, unique and memorable," said Sigrid Kviteberg, Adonis Project Director. "We look forward to working with their team in customizing a solution that meets Windstar's specific needs and business goals. Centralizing the crew database will significantly improve efficiencies and coordination aboard their vessels and at their main office in Seattle. The Time Clock module will assure that work & rest hours are always MLC compliant. We're delighted to play a small but important role in helping make each Windstar voyage a flawless experience."