International Ice Patrol Opens 2014 Season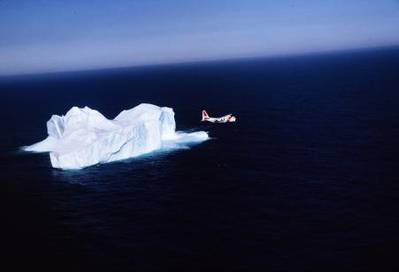 The U.S. Coast Guard International Ice Patrol (IIP) is scheduled to take over responsibility Wednesday for issuing daily iceberg warnings for the North Atlantic Ocean from the Canadian Ice Service under the North American Ice Service (NAIS) collaboration marking the beginning of the 2014 ice season.

In early February, the IIP will deploy the first ice reconnaissance detachment to Newfoundland, Canada to meet with Canadian partners and to conduct the initial aerial patrols of the season. Iceberg reconnaissance is conducted primarily with HC-130J aircraft from U.S. Coast Guard Air Station Elizabeth City, N.C. Both radar and visual observations are used for iceberg detection and identification.

The 2013 Ice Season was light based on the traditional measure of the number of icebergs passing south of the 48th parallel north, which typically marks the nominal northern boundary of the transatlantic shipping lanes. In 2013, only 13 icebergs passed into the shipping lanes. The IIP plans to survey the iceberg population to determine the outlook for the 2014 Ice Season.

The IIP was established by the International Convention for the Safety of Life at Sea (SOLAS) following the sinking of the RMS Titanic on April 15, 1912 after it collided with an iceberg near the Grand Banks of Newfoundland. During the last 101 years, the IIP has established an enviable safety record; no ship heeding IIP warnings has collided with an iceberg. IIP strives to eliminate the risk of iceberg collision in the North Atlantic Ocean by monitoring the iceberg danger on the Grand Banks of Newfoundland and distributing the Iceberg Limit to the maritime community.