Jeppesen, Furuno Partner on Navigation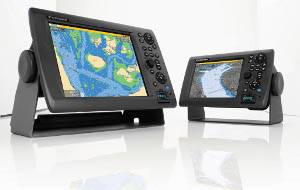 Jeppesen, a subsidiary of The Boeing Company, has teamed with Furuno and MapMedia to develop NavNet 3D-compatible C-MAP by Jeppesen vector charts. This will allow boaters to use advanced features and functionality of the NavNet 3D system while navigating with C-MAP by Jeppesen chart data.

North American boaters will now be able to utilize C-MAP by Jeppesen charts processed into MapMedia mm3d format to work in their NavNet 3D systems. C-MAP by Jeppesen chart data for the U.S. East Coast & Bahamas will be released beginning Spring 2010, followed by: Coastal U.S., Gulf of Mexico, Great Lakes & Rivers, Canada and Baja Mexico regions. Once all North American charts have been made available, Jeppesen will continue working with MapMedia to release global C-MAP by Jeppesen coverage. Jeppesen is also working to provide portions of its value-added POI data to NavNet 3D users.

This integration of C-MAP by Jeppesen chart data with MapMedia technology will provide Furuno NavNet 3D users with a range of important benefits, beginning with access to Jeppesen's worldwide vector chart database.

A free online software update through MapMedia will allow current Furuno customers to navigate using C-MAP by Jeppesen charts.