Meriaura Aims for Zero-Waste Fleet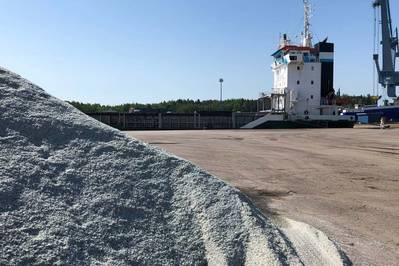 Finnish family owned shipping company is taking steps to cut vessel emissions through the use of bio-oil and low sulphur fuel, with its plans to create a zero-waste fleet in the future.

Meriaura has been working with the Finnish Transport Safety Agency TRAF on a study looking at ways of reducing ship-generated waste. The group announced a research cooperation with TRAF in the end of 2018, aiming to reduce ship-generated waste.

Meriaura has also joined Suomen Uusioraaka-aineliitto (Alliance of Finnish Raw Material Recycling).

The recycled raw material alliance promotes the procurement, processing and use of recycled materials in an economically and environmentally sustainable manner. The members of the alliance are various companies and associations working in the field that develop mutual interaction and professional vision.

"Joining the alliance is a natural step for us because we are increasingly transporting recycled raw materials such as recycled steel, recycled glass and other recycled materials and by-products. Future's sustainable society will be based on the circular economy and we want to be strongly involved in this development and to promote dialogue with different actors in this field." says Jukkis Sutela, Business Development Manager at Meriaura.