River Cleanup Towboat Modifications Completed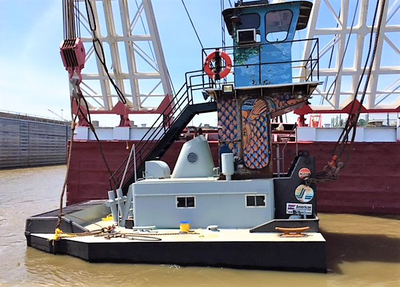 Environmental nonprofit organization Living Lands & Waters (LL&W) recently had its 38' towboat, the M/V River Cleanup, modified and shortened to 26'.

River Cleanup is part of the LL&W fleet that works to protect, preserve and restore the natural environment of the Unite States' major rivers and their watershed. Since 1998, the group has removed more than 9.8 million pounds of debris from U.S. waterways.

When LL&W decided it wanted to have the towboat shortened in 2017, it contracted The Shearer Group, Inc. (TSGI) to provided design and engineering services for the modifications.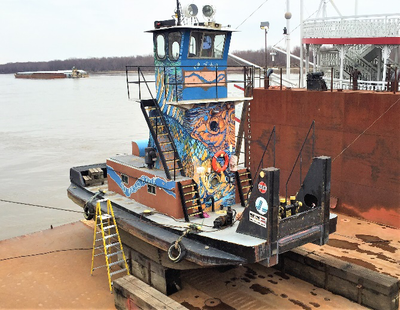 M/V River Cleanup before the modification work (Photo: TSGI)TSGI performed an as-built survey of the towboat to assess its condition and develop as built drawings, and analyzed the strength and stability of the vessel and designed modifications to reduce the length of the vessel.

The construction modifications were recently completed by Yager Marine in Owensboro, Ky., and the M/V River Cleanup was delivered back to LL&W.

Chad Pregracke, President of LL&W, said, "It has been a SHEARER pleasure working with The Shearer Group, Inc. The boat not only has a ton of practical applications but also sentimental value so I want to thank everyone for making it happen."

TSGI has partnered with LL&W on projects in the past and donated a portion of its time to LL&W for the towboat design modifications.