Middle East, Jordan, Navigation Simulator Upgraded by Transas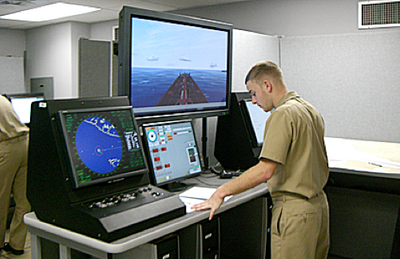 Transas Middle East say they have won a contract to re-equip and expand Jordan Academy for Maritime Studies (JAMS) with new maritime simulators.
The project includes relocation of existing navigational simulator NTPRO 5000 and Transas GMDSS Simulator 4000 (TGS 4000) Classroom and installation of the latest generation of the Transas Full Mission Ship Simulator NTPRO 5000 with 240 degree visualisation and real ship controls.
The Transas NTPRO 5000 navigational simulator boasts visualisation system which offers the highest level of realism featuring wind-generated sea state and variable swell model with user-selected sea state spectrum, accurate vessel and wave interaction, full scene and environment reflection, and 3D bow waves and propeller wash, and associated floating object interference.
Transas explain that the new Full mission Ship Handling Simulator will provide opportunity for bridge team management training, including SAR operations.

New grounding, synchronous rolling, broaching and other modeling features make training close to reality. Integrated VHF, Intercom solutions, and voice communication are available for debrief and assessment.
About Jordan Academy for Maritime Studies:
JAMS is a private institution, founded in 2004. This academy is the first of its type in the region and is connected through a wide partner network with many international organizations to provide courses, workshops and safety training to the naval and maritime sectors.