Superstorm 'Sandy' Navigational Update from NOAA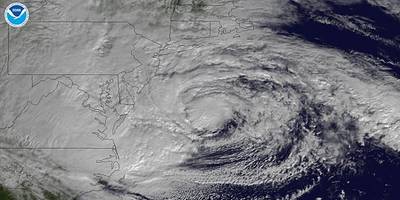 Restoring fuel flow into the New York area a top priority, but barge deliveries hampered by obstructions.

New York / New Jersey:
NOAA Ship Thomas Jefferson mobilized through the night to New York Harbor where they began surveying at 3:12 a.m. 1, November, looking for the sunken containers, debris, and shoaling that pose dangers to ships and lives.
In the darkness, using high tech side scan sonar equipment, Thomas Jefferson conducted the hydrographic survey of the designated areas on the Hudson River. With the information provided by the Thomas Jefferson's survey, the U.S. Coast Guard Captain of the Port was able to open the port to fuel barge traffic this morning. Tank barges and tank ships carries tens of millions of tons of petroleum products through the Port of New York and New Jersey.


Chesapeake:
NOAA Ship Ferdinand Hassler completed their survey of deep draft ship channels in Chesapeake Channel and Thimble Shoal Channel, as 78 large vessels, including portions of the Navy's Atlantic Fleet, waited to transit through the entrance to Chesapeake Bay. NOAA R/VBay Hydro ll is working on their third day of surveying in the Hampton Roads area, checking channels needed by coal shipments and aircraft carriers at Norfolk.
Delaware:
NOAA R/V Potawaugh mobilized yesterday to Lewes, Del., to survey for shoaling that may pose a risk to safe navigation for the Cape May–Lewes Ferry and other vessels.