Tero Marine Secures Boa Offshore Contract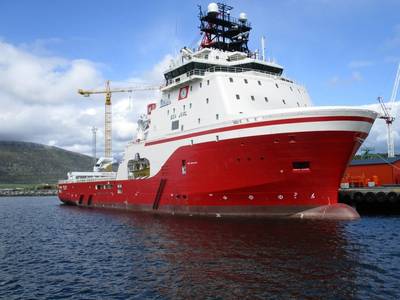 Tero Marine informs it has secured a multimillion (NOK) contract for delivery of fleet management software to Norwegian shipping company Boa Offshore. The Bergen-based tech company will install its TM Master suite on 14 vessels.
TM Master will thus be the preferred fleet management solution for most of the offshore vessels in the Boa fleet, among them the newly named construction vessel Boa Jarl.
"We have been reviewing TM Master for a while now, and are impressed by the vast possibilities in this system," said Helge Kvalvik, CEO in Boa Offshore. "The software is easy to use, easily scalable to fit our specific workflow, with a seamless information flow between the different work areas and locations. We are convinced that TM Master will play an important role in optimizing our operations."
Founded in 1975, Boa Offshore is a global shipping company with nearly 400 employees and 1.8 billion NOK in revenue (2014). The company operates a fleet of 41 units worldwide, of which 38 are owned by Boa Offshore. The fleet consist of construction vessels, offshore support vessels, modern tugs and large flat-top- and semi-submersible barges.
Jan Erik Haarvei, CEO at Tero Marine, said, "It's a great privilege for us to be able to work with a visionary company like Boa Offshore. They have been very clear on how they want to integrate TM Master in their fleet operations, which provides us with exciting development challenges. For us, this is also an encouraging act of trust in a time of uncertainty for the whole shipping industry."
Tero Marine has
developed software solutions
for the shipping industry for three decades. The TM Master software suite fleet management brand is licensed to more than 2,000 ships worldwide.
Bergen-headquartered Tero Marine also has offices Oslo, Newcastle, St. Petersburg,
Singapore
and Rio de Janeiro. The company has 55 employees, and saw revenues in 2014 increase by 30 percent compared to the previous year, passing 54 million NOK.