Maritime Professional Q4 Edition Available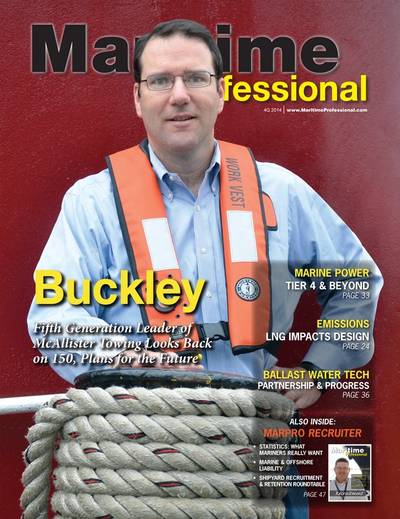 The Q4 edition of Maritime Professional -- with Buckley McAllister, fifth generation leader of McAllister Towing profiled -- is now available for download at:
http://digitalmagazines.marinelink.com/nwm/MaritimeProfessional/201411/
In addition to the McAllister profile, you will also find inside:
Wind Assist Technology: Pipe Dream or Reality? Barry Parker examines wind assisted propulsion in commercial ships.
LNG Impacts Ship Design: The use of LNG as a marine fuel is changing ship and boat design.
Maritime Recruitment: The Shipyard Roundtable: Leading shipyard recruiters weigh in on trends in U.S. shipyard recruitment.