CLIA Names Muskat Trade Relations Committee Chairman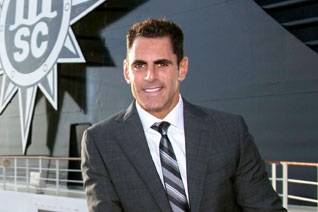 Cruise Lines International Association (CLIA) announced that Ken Muskat, executive vice president of sales,
public relations
, and guest services for MSC Cruises USA, has been named chairman of the CLIA Trade Relations Committee.
In this role, Muskat will lead a committee of his peers and work in partnership with CLIA Vice President of Membership Charles Sylvia to provide counsel on CLIA's travel agency and agent relations, training, professional development programs, partnerships, research and membership initiatives.
Prior to his role at MSC Cruises, Muskat served in a variety of senior executive roles in marketing, sales, consumer outreach and onboard revenue at Royal Caribbean International. During this time, he hosted the cruise industry's first weekly online radio show for
both travel agents
and consumers which ran for 22 weeks and reached more than 24,000 listeners a week.
A graduate of the University of Hartford, Muskat has dedicated his entire professional career to the cruise industry. Early in his career, he was twice named one of Travel Agent Magazine's Top 100 Rising Stars of the Travel Industry and, more recently, he was a recipient of The University of Hartford Anchor Award, the most prestigious award presented by the University's Alumni Association.
Muskat assumes the Trade Relations Committee chairmanship from Brian O'
Connor
, vice president of public relations for Princess Cruises, who left the Committee in April after being promoted to his current position. During his chairmanship, O'Connor led the Committee to help CLIA launch the new Individual Agent Membership level, and he was a strong advocate for cruise line benefits for travel agents.