Rolls-Royce to Design PSVs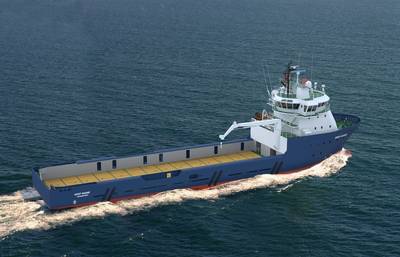 Rolls-Royce received an order from Singapore-based offshore company, PaxOcean, to design and equip two oil platform supply vessels. The vessels are to be built at PaxOcean Engineering's ship yard in Zhuhai, China. The £10 million contract includes vessel design, a fully integrated Rolls-Royce diesel electric propulsion system and deck machinery. Ronny Pål Kvalsvik, Rolls-Royce, Sales Manager, Ship Technology - Offshore, said: "We are delighted to continue our strong relationship with PaxOcean Engineering and to add to their fleet of Rolls-Royce designed ships. These vessels combine a proven Rolls-Royce design with a range of mission-critical onboard technology, enabling safe and efficient operation in the challenging environments of offshore oil and gas fields." YK Tang, Director Group Marketing, PaxOcean Engineering added: "We are very pleased to announce provision of these UT 755CD vessels as part of our continued effort to provide our customers with the latest technology in offshore support vessels, forthe demanding worldwide deepwater oil and gas market."
The two platform supply vessels will have an overall length of 78.7m, a 16m beam and a deck cargo area of 670sq. m. They will be built in accordance with clean design regulations and be equipped for fire fighting and oil recovery. Planned delivery of the vessels is in the first half of 2013. The Rolls-Royce UT 755 CD design is a development of the popular UT 755 series vessel, designed specifically for supplying equipment to oil and gas platforms. Since the first UT 755 was delivered in 1996, more than 180 vessels of this design have gone into service or are on order worldwide.