POSH Takes Delivery of Two Singapore-built Tugs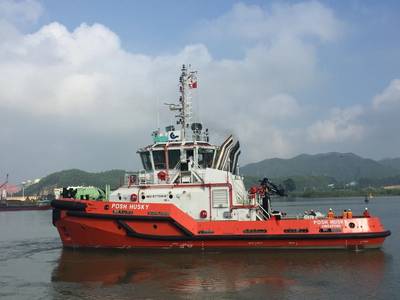 Two Azistern 3270 tugs designed by Offshore Ship Designers (OSD) have been delivered to their new owner, PACC Offshore Services Holdings Limited (POSH Singapore), the Asia-based international offshore support vessel operator.
Posh Husky and Posh Hardy were built at Paxocean Shipyard in Singapore. They are classed by Bureau Veritas, and fly the
Singapore flag
. The 488 gt vessels have a LOA of 31.62 m, a bollard poll of 72 tonnes, and a maximum speed of 13 knots. They can accommodate 10 crew members in six single and two twin-berth cabins.