Wärtsilä Supports Finland's Rio Olympics Sailing Team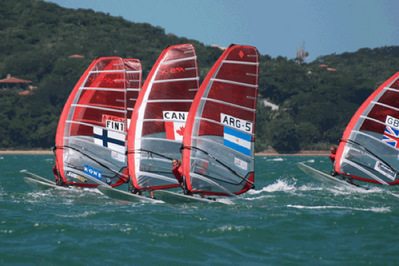 Wärtsilä say they have signed a 3-year logistic agreement with the Finnish Sailing and Boating Federation with Wärtsilä's new site in Niteroi, Rio de Janeiro, offering a perfect location and valued logistical services to the Finnish top sailors.
The Finnish sailors' training program for the 2016 summer Olympics includes a number of training camps and the test events on the future Olympic sailing courses. Due to intercontinental distances the sailors are forced to leave their equipment for long-term storage between their visits in Rio waters.

The Wärtsilä site in Niteroi offers the team a secure and economic storage and service solution for the valuable equipment. The cooperation brings significant savings both with time and costs for the team, allowing them to fully concentrate on reaching top performance in the games. In return to the facilities offered, Wärtsilä will get global brand visibility in the boats and clothing of the Sailing Team Finland. Wärtsilä can also arrange employee and customer events in cooperation with the athletes.

"In Wärtsilä we take pride in providing excellent services to our customers to secure they reach their targets. It is a great opportunity to extend this customer promise to the Sailing Team Finland, and to support the Olympic-project on a practical level. Competitive sailing is the perfect environment to celebrate our 180-year anniversary," says Atte Palomäki, Executive Vice President, Communications & Branding.