AMP Event Held in Sweden's Port of Ystad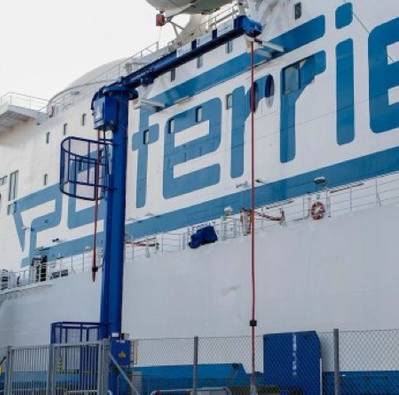 Cavotec co-hosted a community & business outreach event at the Port of Ystad, including a seminar on benefits of Alernative Marine Power (AMP).
The event was co-hosted by Cavotec, leading power and automation conglomerate ABB, the Port of Ystad, electrical systems specialist Processkontroll Elektriska, technical consultancy Grontmij, as well as Polferries and Unity Line.
Cavotec AMP systems enable ships to close down their engines while docked and to connect to shore side electricity. Services such as power supply for reefer containers, lighting, heating, food preparation and cargo handling are then run directly from the port. Switching off ships' engines and connecting to grid-generated electricity reduces fuel consumption and dramatically cuts emissions.

Last year, the Port of Ystad became the latest in a growing number of Swedish ports to adopt shore power connection for ships. The application at Ystad is one of the largest high voltage shore power systems in the world.

"Ports in Sweden, and around the world, are facing intensifying pressure, both in the form of legal requirements and public sentiment, to reduce emissions from ships. Our Alternative Maritime Power (AMP) technologies enable ports and shipping lines to meet this challenge," says Erik Chiló, Cavotec Regional Manager for Northern Europe.
Chiló was among several speakers at the two-day event. On day one, Thursday May 23, representatives from the event's co-hosts delivered presentations on how shore power makes ports cleaner and more cost effective. The presentations were followed by a demonstration of one of the systems in operation.

Day two, Saturday May 25, saw the Port of Ystad open its doors to the public, for a range of activities that showed how the port operates and the steps it is taking to reduce environmental impact.

The Ystad installation incorporates four passenger ferry berths used by Polferries and Unity Line for sailings to the Polish city of Świnoujście.