Bow Thrusters Ordered for New NYC Ferries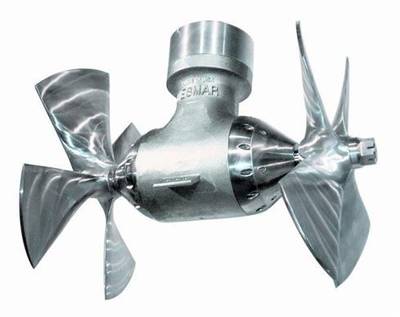 WESMAR (Western Marine Electronics) announced that its heavy duty Bow Thrusters have been selected for three new 165-foot, 600-passenger excursion and sightseeing ferries operated by Circle Line Cruises, the New York City sightseeing company.

Circle Line Cruises made the announcement in January as part of its 70th Anniversary celebration. They currently operate a dozen boats in New York Harbor and move more people in the city than anyone else, including thousands of school children and visitors from all around the world. Circle Line commissioned Gladding-Hearn Shipbuilding, A Duclos Corporation, in Somerset, MA to build the three new vessels, the first of which will be delivered in Spring 2016.

Peter Duclos, President of the prestigious Gladding–Hearn Shipbuilding Company, calls the Circle Line Tours "America's Boat Ride," known around the world for their professional ride and their on-board narrators who are celebrated for the information they convey.

The new ships will each have WESMAR's 125 HP Model V2-20 rugged stainless steel dual prop counter rotating thrusters.

"Circle Line vessels dock on the Hudson side of New York Harbor, where they navigate heavy marine traffic and cross winds. The task of holding tight to load and unload 600 passengers is critical to safety and to comfort, so the WESMAR bow thrusters are an important part of the design," said Duclos "These new boats will travel at 15 to 16 knots and trips will generally be 2-3 hours."

The new vessels (Hulls 414, 415, and 416) are sister ships to the earlier ones built by Gladding- Hearn, (also equipped with WESMAR's) yet they are taller because of an additional deck.

They were designed by Naval Architectural firm DeJong & Lebet, Jacksonville, Florida. The goal was to keep everything the same as the earlier very successful boats from Gladding-Hearn, while adding an additional deck and adapting to any new Coast Guard Regulations.

Passenger comfort and enjoyment were priorities. The Windows will be larger, dual pane to avoid condensation, the same with the roof windows. The Air Conditioning system is first class to ensure passenger comfort, and the Sound System, which supports the narrators, will be the best.