US Coast Guard Calls Off Search for Missing Tug Crewman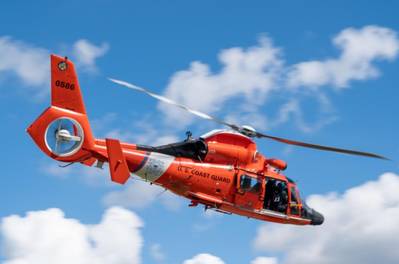 The U.S. Coast Guard on Tuesday said it has suspended its search for a missing tugboat crew member near Sabine, Texas.
Emergency response crews had been searching for the mariner since watchstanders at Coast Guard Sector Houston-Galveston command center received a notification at 6:10 a.m. Monday stating that a 35-year-old male had gone missing from the tugboat Smith Invader.
The crew member was last seen at 10 p.m. Sunday and was noticed missing after a crew boat was supposed to transfer him off the vessel on Monday morning.
Watchstanders issued an urgent marine information broadcast and directed the launch of a Coast Guard Station Sabine 29-foot Response Boat–Small crew and a Coast Guard Air Station Houston MH-65 Dolphin helicopter crew to search by sea and air for the missing crew member.
Coast Guard crews searched approximately 206 square miles for a combined 23 search hours. The Jefferson County Police Department and the Texas General Land Office also participated in the search efforts.
"The tough decision of suspending a search is vetted through many channels and is never taken lightly," said Lt. Cmdr. Jeffrey Schwind, search and rescue mission coordinator, Sector Houston-Galveston. "This search involved close coordination between state and local agencies, and we appreciate their assistance. We send our thoughts and prayers to the man's friends and family during this tough time."