The Great Lakes Towing Company Completes Contract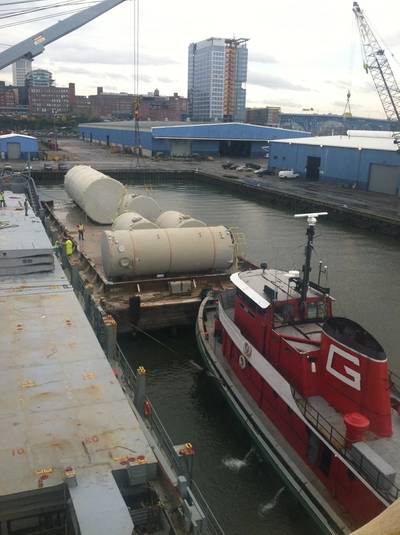 The Great Lakes Towing Company has completed a contract with American International Line to deliver six FRP tanks to Alpena, Michigan.
The tanks were shipped aboard the M/V Copenhagen which sailed from India. The vessel arrived at the Cleveland-Cuyahoga County Port Authority Dock on Tuesday, October 23. It was there that the tanks were then loaded onto a barge. The Great Lakes Towing Company tug OHIO towed the barge from Cleveland, Ohio to Alpena, Michigan where the tanks were delivered to Lafarge Corporation.


The Great Lakes Towing Company operates the largest fleet of tugs on the Great Lakes serving 40 ports and has been in continuous business for over 114 years. Company services include ship assist, logistics and cargo transportation, ice breaking, and emergency assistance of every kind of vessel, barge, and marine structure.