Harbor Tug Grounds After Collision Near Corpus Christi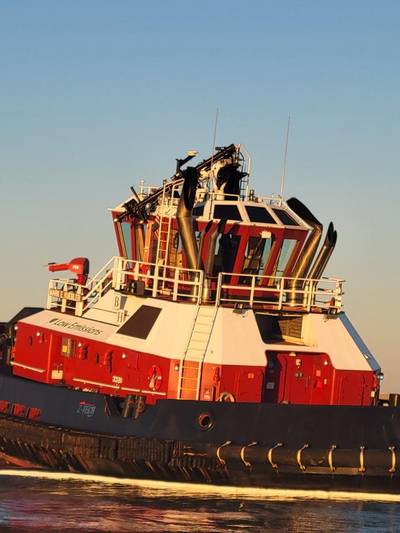 A harbor tug has run aground after colliding with an oil tanker near Corpus Christi, Texas.
The U.S. Coast Guard said its watchstanders at the Sector Corpus Christi command center received a call at 4 p.m. Sunday from the agent of G&H Towing stating that the tug Mark E. Keubler had grounded outside the channel near the South Texas Gateway refinery and was taking on water.
Before grounding, the tug was reportedly involved in a collision with the Saudi-registered oil tanker Nisalah. Responders did not observe any signs of pollution, and there were no reported injuries, the Coast Guard said.
The Coast Guard issued a safety marine information broadcast and directed the launch of a Coast Guard Station Port Aransas 45-foot Response Boat–Medium to respond.
The RB–M crew is on scene to assist with de-watering efforts, and pollution responders are also present to monitor salvage operations.
The cause of the incident is under investigation.