Coast Guard to Acquire 6 More Sentinel-class Boats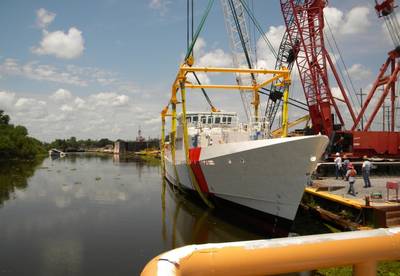 The Coast Guard has received approval to move forward on the production and eventual deployment of up to 30 fast response cutters (FRC).
The decision means the Coast Guard may continue to acquire the FRC as the budget allows and that new plans are in place to support new cutters as they are commissioned.

Seven FRCs have been delivered to the Coast Guard, to date, beginning in 2011 and six are commissioned. The Coast Guard plans to acquire up to 58 FRCs in total at a projected cost of $3.93 billion.

The Sentinel-class Fast Response Cutter (FRC) is a new Coast Guard patrol boat that is capable of deploying independently to conduct missions that include port, waterways and coastal security; fishery patrols; search and rescue; and national defense.

Named after Coast Guard enlisted heroes, the FRCs are replacing the aging Island-class 110-foot patrol boats. The Sentinel Class patrol boat project will deliver vital capability to the Coast Guard, helping to meet the service's need for additional patrol boats.